Physician Dispensing gives your practice an advantage.
Fill out our form to receive information on how Point of Care Dispensing can work for your office.
Physician dispensing enables doctors and clinics to offer their patients timely, convenient, and hassle-free alternatives for receiving their medication.


 Patients are increasingly choosing Doctors / Clinics based on Convenience

Patient's report Better Satisfaction with Clinics that offer One – Stop Shop

Doctor Dispensing companies like BRP help Doctors and Clinics Retain More Customers and Earn More Revenue per visit
Physician Dispensing Services & BRP Pharmaceuticals
Licensed in all 50 states and approved by DEA, FDA, and VAWD
BRP Pharmaceuticals Physician Dispensing Services enables doctors and clinics to offer patients the option to get their medications directly from the clinic at the time of their visit, rather than having to take a separate trip to a pharmacy. With our Point of Care Dispensing, patients walk out of the clinic with their medications dispensed by their physician, thereby getting more convenient and hassle-free services from their doctor.
What Are The Benefits of Physician Dispensing?
Patient Convenience
In Office Dispensing increases patient convenience since they do not have to travel and wait for medications at a pharmacy.
Competitive Advantage
Attract and retain patients by offering what other clinics do not (and keep up with the ones who do).
Save Time on Pharmacy Calls
How much smoother and more efficient would an average day be if you never had to deal with pharmacies? Dispensing practitioners with BRP average less than two minutes per prescription.
Easy to Get Started
Get set up with BRP in less than 72 hours. Fill out our form for a free consultation.
"BRP's dispensing program is easy for our patients and they really like the service. The labels are correct so there are no errors and the cost is usually lower than co-pays."
"In urgent care it is important to treat the patient quickly and comprehensively. BRP's program helps us give complete care in one visit."
START EARNING MORE REVENUE TODAY WITH PHYSICIAN DISPENSING
Contact us today for more information.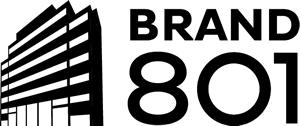 Corporate Office
801 N. Brand Blvd, Suite 215
Glendale, CA 91203
Manufacturing Facility
1919 N. Victory Place
Burbank, CA 91504