About BRP Pharmaceuticals
BRP Pharmaceuticals is the industry leader in physician dispensing services.
Highest Quality Pharmaceuticals
Licensed manufacturers and distributors
Customized By Specialty
Specialty-specific formulary
Inventory determined based on practice patient volume
Physician Dispensing Software
ePrescription/EHR compatibility
Industry Leading Service
Over 90% of orders shipped same day
Dedicated customer service team
Easy Solution For Patients And Providers
Turnkey solution to physicians and provider offices
Low start-up costs
Pharmacist Owned, Pharmacist Operated
Registered pharmacist available 24/7
Physician Dispensing Software Makes It Easy
The Romax Drug Clinic Program is a powerful tool provided to every customer FREE OF CHARGE. With the program you can easily manage your in-house dispensing business. Ordering, receiving and dispensing have never been simpler! With its numerous useful features that make in-house dispensing a snap, your clinic will be filled with healthy patients and healthy profits.
Receive and Record BRP Shipments
The Receive function will automatically retrieve your order information from our web-site and add the merchandise to your inventory list. This useful feature gives you an accessible and updated list of your current stock and enables the dispensing, inventory management, and CURES reporting tools of the Romax Drug Clinic program.
Dispense Drugs to Your Patients
The Dispense function will allow you to quickly fill your prescriptions right in your own clinic and keep track of all of your dispensing records in one step. Instead of tedious hand and paper methods, or expensive alternative programs, dispensing drugs through the program is quick and easy. Every time you use the dispense feature, the program automatically updates your inventory, patients records, dispensing log, and CURES records. Dispensing with the program will keep your business efficient and your information current.
Manage Your Inventory
Inventory management is crucial in maintaining a healthy dispensing business. The Romax Drug Clinic Program Inventory function allows you to:
• Keep track of your current inventory
• Set drug prices and add or change medication instructions (sigs)
• Set the amount of a medication you want to keep on hand
• See currently overstocked goods
• Determine what and when to reorder from BRP
With all this at your fingertips you can easily adjust your orders and your drug prices according to current prescription trends, keeping your business at its best.
Simplify CURES Reporting
If you dispense Schedule II or III drugs (narcotics) in the state of California you are required by law to send a report into the CURES program offices by the 18th of every month.
The Romax Drug Clinic Program automatically records all of your Schedule II or III drugs (narcotics) sales, taking the effort out of CURES reporting. With a few clicks you can compile an official CURES report ready to send in.
Licensed for the Dispensing of Medication
Licensing is important because it allows you — as a doctor or clinic — to order from a single source which is regulated and inspected by federal and state governmental agencies. BRP Pharmaceuticals is a licensed pharmacy in all 50 states and approved to dispense medications in all states that allow the patient benefit.
BRP is licensed by the following agencies:
United States Food and Drug Administration (FDA)
Drug Enforcement Agency (DEA)
Verified-Accredited Wholesale Distributor (VAWD), National Association of Boards of Pharmacy
BRP is licensed in all 50 states
F ounded in 2004 and headquartered in Burbank, CA, Bryant Ranch Prepack, Inc. is a leader in the re-packaged pharmaceuticals industry. The re-packaging industry provides physicians with the ability to dispense medications directly to patients. Since 1905 the Mernick Family has been operating pharmacies and other pharmaceutical distribution facilities in California. At one time, our holding company, Romax Drug Inc., owned and operated 12 drug stores in Los Angeles, Orange, San Francisco, and San Mateo Counties.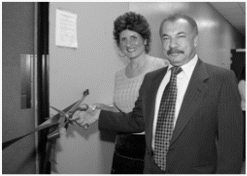 In 1980, a doctor requested that one of our stores in La Mirada, California prepackage a few medications so that sick patients would not have to wait for their prescriptions to be counted out. Patients loved this perk because often times, they were in pain and didn't have to make a trip to the pharmacy and wait for their pain relieving medication.
Patients loved the instant medication service so much that within a few months the doctor asked us to provide pharmaceuticals to his clinic on a regular basis. There was clearly a market for our services and both doctors and patients alike, enjoyed having instant access to medication. Bryant Ranch Prepack was born.
Though BRP has continued to grow into the industry leader that it is today, the company aims to maintain the same "family run business" principles established so long ago. We understand that our success is directly attributed to our family mentality.
Today– 

BRP

is a leading provider in the re-packaged pharmaceuticals industry and is differentiated by its ability to provide its products to dispensing physicians quickly and reliably through its state-of-the-art facility.
More Than 90% of Orders Placed By A Physician Are Fulfilled Within 24 Hours of Receipt
How is this possible?
BRP has access to the broadest range of quality pharmaceuticals as we have built strong relationships with various manufacturers and distributors to gain access to all generic and branded products. If a clinic needs a product we will either have it or find it for them.
We keep key pharmaceuticals in stock so we can fill physician orders promptly.
We have a sophisticated inventory management system so we can fill over 90% of orders the same day.
How Does It Work?
We moved to a 20,000 square feet facility in 2013 and installed a fully automated line for repackaging our high volume products.
Our inventory management system tracks products down to the pill level and is able to fill an order based on expiration date. Products will only be shipped if they have at least six months to expiration, so the doctor has sufficient time to dispense and the patient has sufficient time to finish the medication.
The BRP Client Base
We have a highly diversified customer base of over 2,000 clinics. These clinics span a wide array of specialties, including pediatric offices, dentists, orthopedic practices, urgent care facilities, work site clinics, and pain management clinics. In addition, BRP has a national reach and distributes to doctors located across 45 states.
Company Ethics
BRP was founded on the principle that quality, ethics, and compliance are essential to success. As such, BRP has developed and implemented robust systems and standards to ensure that it is and remains a leader across these important categories. BRP's pharmacy technicians are accredited by the California Board of Pharmacy, which is not a requirement, but rather a self-imposed standard.
We maintain a current list of doctors whose licenses are nearing expiration to ensure its customers meet the standards for accepting medications. Further, we have developed particularly stringent procedures for handling controlled substances.
START EARNING MORE REVENUE TODAY WITH PHYSICIAN DISPENSING
Contact us today for more information.